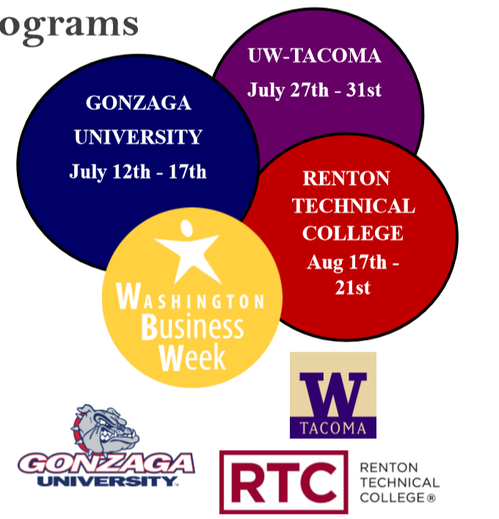 Click here for the WBW Flyer
Students take the lead as their team races to develop a world changing idea and present it to potential investors at the end-of-the-week Trade Show and Stockholder's Presentation. Guided by a mentor from the professional sector, students work as a team, explore careers, experience university life and build a network with professionals and future leaders.
Going virtual for 2020!
Learn more at
www.wbw.org
.
Deloitte Team Tech Challenge
This free 3-day challenge will take you into the world of professional services to help hone your technical skills, compete with teammates in a tech innovation challenge, and help prepare you for the next step ahead: college. We'll talk artificial intelligence (AI), blockchain, analytics, and more. Winning team members of the Team Tech Challenge will each win a $250 gift card.
Learn more at
deloitte.com
Seattle University Pre-Collegiate Summer Camps
Seattle University's Summer Business Institute is an Albers School of Business & Economics program focused on social entrepreneurship.
The Seattle University AI4ALL is a two-week, residential experience for high school students interested in criminal law and artificial intelligence (AI).
Going virtual for 2020!
Register at
seattleu.edu
Seattle Pacific Univ Tech Camps
Turn interests into career goals and dive into the exciting world of tech! Offered by SPU's Department of Engineering and Computer Science, SPU's Summer Tech Camps introduce high school students to the fundamentals of programming, AI, coding, game creation, 3D printing, and more.
Learn more at
spu.edu
More Summer Opportunities Coming Soon!
More Summer Opportunities Coming Soon!