meet our
middle school teachers
Ms. Jennings is a TBS Alumna and has been teaching drama for 17+ years, five at Tacoma Baptist. She enjoys spending time with her 4 children, son-in-law, daughter-in-law, and 2 grandchildren.
Master in Teaching, K-8 Education; City University
Bachelor of Arts in Business Administration, Finance Concentration; Western Washington University
20 Years of Teaching Experience at TBS
Mrs. Brooks and her husband, Mike, have been married for 26 years and have three adult daughters. Her daughters are all alumni of Tacoma Baptist.
Master of Divinity in Biblical Languages; Corban University
Bachelor of Arts in Philosophy and Religion; Liberty University
Mr. Davis likes scary stories, big books, weird ideas, ska music and being as much of a beach bum as his responsibilities will permit. In his words, he also "can't seem to stop learning new circus skills". He is excited to start teaching Bible, particularly the Old Testament. While a lot of folks find it odd and intimidating, Mr. Davis is attracted to the strangeness of it and fascinated by the God who gave that specific book to His people.
Instructional Support Center
Bachelor of Arts in Elementary Education, Special Education Endorsement
Western Oregon State University
Mrs. Hamlin has lived in Tacoma for 33 years, moving here from Oregon after graduating from college. She is married to Rich Hamlin (TBS boy's basketball coach). They have three children whom all attended Tacoma Baptist. They also have a wonderful daughter in law and son in law as well as three grandchildren. She also loves to be up early and enjoys running and working out.
Bachelor of Arts in Mathematics; Northwest University
Bachelor of Arts in Secondary Education; Northwest University
Mr. Hofstetter is a life long, rain loving Washingtonian. After growing up in Bellingham and spending time living in Kirkland, he has moved south to Tacoma. He is an enneagram type four who has great appreciation for stories and songs; seeking whimsy and wonder turned to worship. You'll often find him walking through life with a mathematical perspective asking quality questions about parabolas and paradoxes. He has an affinity for infinity and is also an avid athlete and coach.
Bachelor of Science in Communication Arts and Literature, Teaching
St. Cloud State University
Mrs. Janson previously worked as the 6th Grade Lead Teacher and Girls Varsity Volleyball Coach in San Diego, CA. She and her husband, Caleb, enjoy doing outdoor activities and are eager to explore the Pacific Northwest.
Master of Arts in Studio Art & Illustration; Pensacola Christian College
Bachelor of Arts in Studio Art & Illustration; Pensacola Christian College
Ms. Keller has a full background in digital art, and is a gifted in the fine arts including oil painting, drawing, and photography.
Masters in Theological Studies; Faith Seminary
Bachelor of Arts in Leadership; Faith Seminary
Mr. Lundy is in his 6th year teaching at TBS. He is married to his high school sweetheart and they have three children, two currently attending TBS. He loves to spend time with his kids as well as participate in Judo and weightlifting.
Bachelor of Arts in Spanish
Pacific Lutheran University
Mrs. Norman has been teaching for 12 years. She loves to spend time with her husband, Karel, and their three children who currently attend TBS. She also has a passion for playing and coaching volleyball.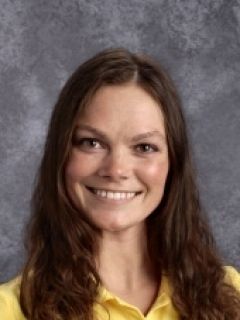 Master of Science in Forensic Science; National University
Bachelor of Science in Biology; Central Washington University
Teaching Certification, Endorsements in Biology and Science; Central Washington University
Ms. Rosenthal loves animals and has two miniature schnauzers, Samuel and Dexter, and one cat, Luke. Some of her hobbies include working in her garden and growing vegetables, fruit, herbs, and flowers. She also loves outdoor activities such as walking her dogs, bike riding, and kayaking. She has always loved reading all types of books, especially mystery and historical fiction genres.
Master of Divinity; Golden Gate Baptist Theological
Bachelor of Arts in Biology; Pacific Lutheran University
Mr. Sandefur has been at TBS for 5 years. He enjoys rock climbing and backpacking. He and his wife have 3 children; only one of whom is still at home.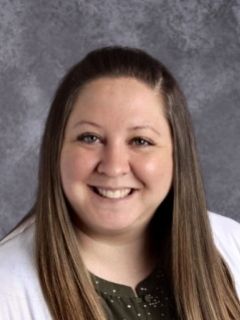 History; Middle School Lead
Bachelor in Education; Northwest Nazarene University
17+ years of Education Experience
Mrs. Soyring and her husband, Courtney, have one son who is a student at Tacoma Baptist. In her spare time she enjoys being a member of the Sonoro Choral Society.