Bachelor of Arts in Elementary Education
Central College
More information coming soon!
Associate Degree, Early Childcare & Education;
Clover Park Technical College
5 years of Early Childhood Education Experience
Mrs. Williams has lived in Washington her entire life, but loves to adventure whenever possible. She enjoys fixing up her new house, reading, gardening, and drinking coffee. Teaching has been her dream since she was second grade and she loves that she is living her lifelong dream. She and her new husband, Cooper, have a 10 year old dog named Ebby.
Bachelor of Arts in Elementary Education, Literacy Endorsement
Eastern Washington University
Ms. Hsu has worked for many years with young children during internships with her church as well as on the mission field in Mexico. She also loves to travel! While she has been to many places both in the US and internationally, her favorite place to visit is Taiwan where her Nainai and YehYeh (Chinese grandparents) live. She also loves to lead worship and try new foods whenever and wherever she can.
Masters of Education; City University
Bachelor of Education; Seattle Pacific University
25+ years of teaching experience
Mrs. Sutherland has experience working on integrated curriculum development and being part of literacy teaching teams as well as working with training and mentoring new teachers. She and her husband, Robert, have 4 grown children and 8 grandchildren. They enjoy walking, bike riding and reading.
Bachelor of Arts in Education; Central Washington University
Associates Degree in Education; Pierce College
Ms. Ashcraft is the second of six kids and has lived in Washington her entire life. In fact, one of her first jobs was selling scones at the Puyallup Fair! She loves coffee, hiking in the Pacific NW, and would like to become a better gardener. She is inspired by the Word of God as well as the creativity of the people around her, including children.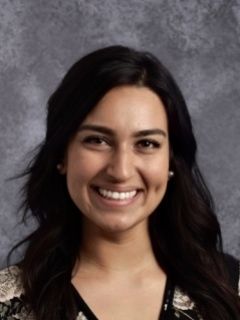 Bachelor of Applied Science, Teaching;
Pierce College
Mrs. Atwood worked for two years as an elementary teacher in Guadalajara, Mexico and is very active in her local church. She has lived in Washington her entire life. She loves hiking and all things creative.
Masters in Teaching, Elementary Education; University of Virginia
Bachelor of Science in Youth and Social Innovation; University of Virginia
Mrs. Romanello is originally from Annapolis, Maryland. She and her husband recently moved to Washington from San Antonio, TX. She loves to read, cook, listen to worship music and spend as much time on the water as possible.

Fourth Grade; EL Division Lead
Bachelor of Science in Christian Education;
Eugene Bible College
Mrs. Thornton grew up in Southern California and is married to her college sweetheart. They have two sons and a daughter. She loves to read, garden, and entertain family & friends. Their families enjoys spending their spare time watching Star Trek, Wonder Woman, and Marvel movies.
Fifth Grade; EL Division Lead
Masters in Teaching; Walden University
Bachelor of Science, Management; Ashford University
Associate of Arts, Early Childhood Education; Pierce College
20+ years of teaching experience
Mrs. Downey is a proud alumna and happens to be teaching 5th grade in the same classroom she was a 5th grade student. She has 20+ years of teaching experience and this is her sixth year teaching at TBS. She married an outdoor adventure seeking man in 1997 and together they enjoy hiking, kayaking, snow skiing, and white water river rafting. They have one son who attends TBS.